Low-cost
ANPR
software
State of the art automatic number plate recognition software designed for a stand-alone PC. Ideal for integration in to a new or existing CCTV system, HD required.
Perfect for use at entrances or in car parks of schools, hospitals, retail parks and business parks. Easy database integration with whitelist and blacklist functionality.
RoboPLATE is the perfect companion to get a lot more out of your CCTV system.
It can easily be installed on a PC and will transform your current business operations.
Intended for use with Alien DVRs (ZIPNVRs to follow..)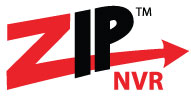 Send us an email using the contact form if you have any questions or sign up for the latest updates!